Court Bailiff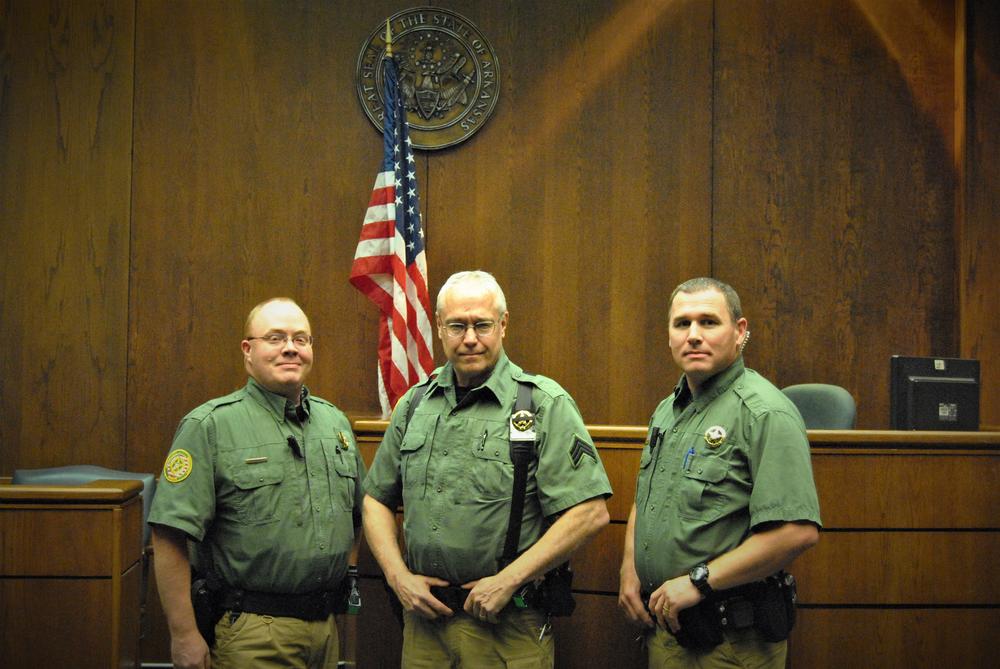 Greene County has 3 full-time bailiffs, Robert Case, David Davidson, and Jon Anderson. Each of these officers have been through the same training as a patrol officer. They each hold full law enforcement certifications and entitlements.
Bailiffs provide support and security services for the court as well as perform law enforcement responsibilities within the context of the court system.
Each bailiff is responsible for maintaining security in the courtroom and ensuring that appropriate courtroom decorum is maintained. In addition, the bailiff must ensure the safety and security of inmates while in court. Bailiffs will implement as appropriate any orders issued by the judge.
For a jury trial or hearing, the bailiff is responsible for escorting jurors to assigned locations, ensuring that jurors have all necessary materials and supplies, and remaining near the jury without engaging in any conversation related to the case. Any communications between the jury and the judge are handled by the bailiff when the jurors are deliberating.